Solar Power with UK Solar Provider - Choose Experience
With years of experience in the Solar Industry, we have built more than 45 Megawatts of photovoltaic power plants. We have developed everything from ground-mounted power plants to residential rooftops power pants and everything in-between.
Why is UK Solar Provider the best partner for you?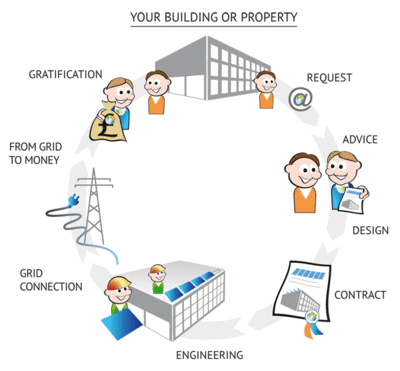 UK Solar Provider's team have built, owned and operated more than 45 megawatts of solar plants. We hold all are projects to the utmost international standers.
In addition to developing our own PV Projects, we offer consulting and management services. Our clients are some of Europe's top solar EPC. We have an outstanding track record in Germany, UK, Spain, France, Austria, Canada and the United States.
OSP's team is comprised of more than 50 in house experts. Our employees include highly experience engineers, financial and legal analysts, policy experts, designers, project managers, site supervisors, electricians, and construction labors. With a highly experience team, UKSP is position to independently and efficiently execute solar projects at a high level.
For Developers
UKSP can help you streamline project development and increase construction efficiency. With more than a decade of experience in Canada, Germany, Italy, Spain, UK and the USA our team has a strong track record of excellences. Our knowledge, experience, and technical excellence ensure every project is carried out on schedule and with the highest level of quality.
If your company outsources project management, construction and/or financial structuring to UKSP we will increases your bottom line by:
Giving you more time to focus on your core competencies

Providing comprehensive understanding of roofing systems and facility challenges

Using fully integrated and experienced local construction crews that are fully integrated and have experience with solar

Providing competitive equipment pricing through bulk procurement
For Property Owners
The team at UKSP have sold and built solar projects for more than a decade. As a first step, we will work with you to understand your financial needs and to help you meet your capital and tax goals for your real estate portfolio. During the construction process your facility and everyday business activity will come first. In other words we will work around your schedule and will not disturb you. With loads of international experiences we have learned to construct our systems with precision, speed and efficiently.
Contact Solar Provider today to see how we can help get your project off the ground and on track for success.